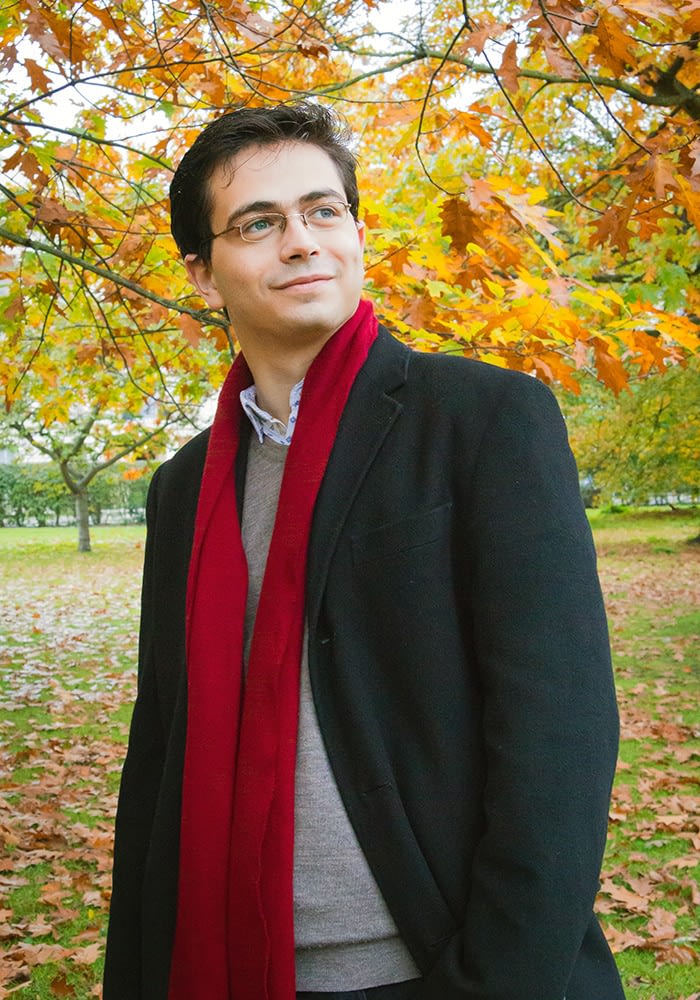 News
18/9/21 – Ariel Lanyi wins the Third Prize at the Leeds International Piano Competition
Following a performance of Brahms's monumental second concerto with Andrew Manze and the Royal Liverpool Philharmonic Orchestra, Ariel was awarded the third prize at the Leeds International Piano Competition by an acclaimed international jury chaired by Dame Imogen Cooper.
16/7/21 – Schubert Recording for Linn Records released 
Ariel Lanyi's recording of Schubert's Moments Musicaux and D major Sonata was released by Linn Records. More information can be found here. To listen, follow this link. 
27/6/21 – Ariel Lanyi attends the Marlboro Festival
Ariel Lanyi will appear at the prestigious Marlboro Festival in Vermont, alongside eminent musicians such as Mitsuko Uchida, Jonathan Biss, Kim Kashkashian, and others. More details here.
8/6/21 – Ariel Lanyi selected for international management by YCAT (Young Classical Artists Trust) and CAG (Concert Artists Guild)
Ariel Lanyi joins an international roster of brilliant young musicians for general representation by YCAT and representation in North America by CAG. More details here. 
"Were every young pianist as intensely musical, intellectually probative, fastidiously prepared and well focused as Ariel Lanyi, the world of classical music would be in deep trouble. Fortunately for the savvy listener, Mr. Lanyi's authority, which belies his age, takes no prisoners as he expertly leads us on a no-nonsense artistic journey as satisfying as it is substantive. There is nothing in the least superficial about Mr. Lanyi's always thoughtful music making, which speaks volumes for the artist he is and continues to blossom into. He brings to his wide repertoire a remarkable seriousness of purpose that demonstrates uncommonly astute judgment and maturity, qualities that will serve him well for the long and prosperous career that certainly awaits him."
– John Bell Young, pianist, recording artist, music  critic for the
American Record Guide, Clavier, and the St Petersburg Times
"This special talent is based on two qualities: innate intelligence and a sense of flawless rhythm. He has that specific combination of brain and heart."
– Rudy Tambuyser, Cultuurpakt
"It came as a refreshing change to hear a pianist such as Ariel Lanyi who not only listened to himself but could make the piano speak in a way that is very rare these days."
– Christopher Axworthy, The Keyboard Charitable Trust
Follow my music on these platforms