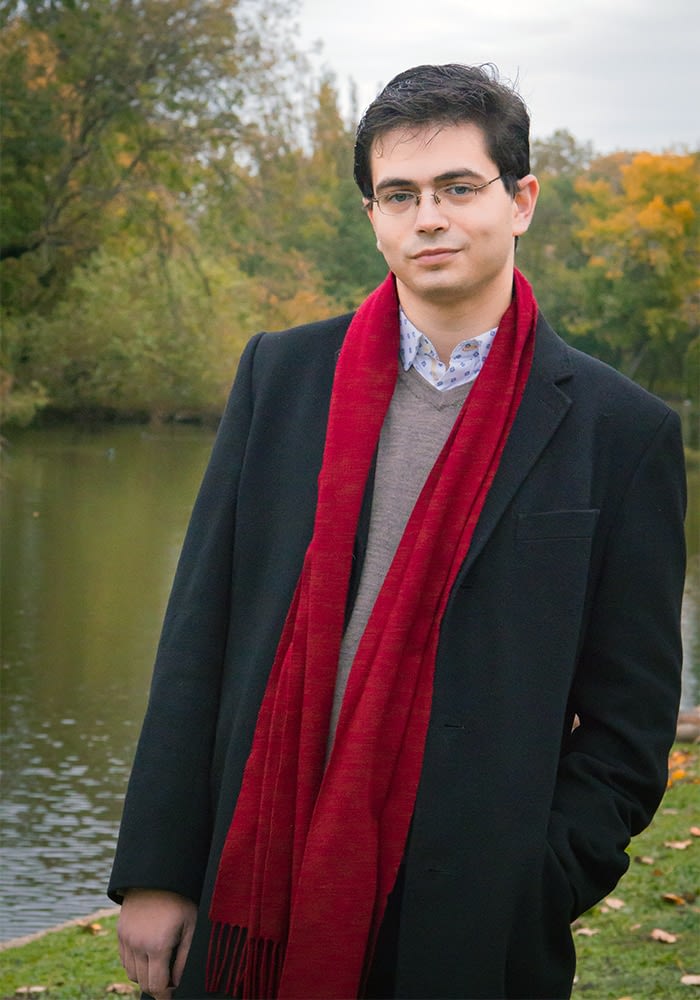 Ariel Lanyi, born in 1997, began piano lessons with Lea Agmon just before his fifth birthday and made his orchestral debut at the age of 7. Since then, he has given numerous recitals in cities such as London, Paris (including Hôtel des Invalides and Radio France), Rome, Prague, Brussels, and regularly in concerts broadcast live on Israeli radio and television. He has appeared as a soloist with a variety of orchestras in the United Kingdom and Israel, including the Israel Symphony Orchestra and the City of Birmingham Symphony Orchestra, and has participated in festivals such as the Israel Festival, Ausseer Festsommer, Bosa Antica Festival, Miami Piano Festival, the Ravello Festival, and the Young Prague Festival. As a chamber musician, he has appeared with members (including leading members) of the Prague Philharmonia, the Czech Philharmonic, the Berliner Philharmoniker, the Concertgebouw Amsterdam, and the Israel Philharmonic, among others. In 2021, Ariel will appear in the Marlboro Festival. Ariel was awarded first prize at the 2017 Dudley International Piano Competition following a performance of Mozart's Concerto in C minor, K. 491 in the final round, and in 2018, he was awarded the first prize in the Grand Prix Animato in Paris.
In 2012, Ariel released Romantic Profiles on LYTE records, a recital album featuring works by Schumann, Liszt, Brahms, and Janáček. In 2021, his Schubert recording will be released by Linn Records.
Ariel studied at the High School and Conservatory of the Jerusalem Academy of Music with Yuval Cohen. He also studied violin and composition, and was concertmaster of the High School and Conservatory Orchestra. He has also received extensive tuition from eminent artists such as Leon Fleisher, Robert Levin, Murray Perahia, Imogen Cooper, Leif Ove Andsnes, Steven Osborne, and the late Ivan Moravec. Currently, he studies at the Royal Academy of Music in London with Ian Fountain, having studied with the late Hamish Milne. Ariel is a recipient of the Munster Trust Mark James Star Award and the Senior Award of the Hattori Foundation.
Follow my music on these platforms